Swad of India is one of the latest Indian restaurants to open in the Greater Los Angeles areas. Overshadowing the restaurant however is the the banquet facility called Royal Banquet Hall which is one of the biggest capacity wise in Southern California. The hall can comfortably accommodate around 1,000 guests. With over 13,000 square feet, two fully stocked bars and a large dance floor, it has become an attractive destination for all kinds of occasions not only for locals but those from other cities as well. Narinder Dhillon, Saab Singh Bhullar and Baldev Singh have partnered together to launch the venture.
Dhillon's experience in the food industry goes back 13years when he purchased his first Farmer's Boy. Today he and his wife own and operate two of these. As Dhillon explained the three partners came up with the idea of the banquet hall for the lack of a sizeable state-of-the-art banquet facility for the Indian-American community in the Southland. Their aim was to fill in this gap and thus Royal Banquet Hall was open in October 2014. Since then it has grown and become the preferred destination for many celebrations. Soon after it opened it hosted a huge New Year's eve bash followed by one for Valentine's Day.
The banquet facility includes ample parking with 500 parking spots, excellent sound system, star DJ, bartenders, waiters, in-house decorators and more. The 13,000 sq ft hall can be partitioned into two so that two parties can he held simultaneously. Catering can be in-house or guests can bring in their own caterers. In-house catering by the Swad of India chef Binod Poudel includes Indian, Indian fusion, Himalayan, Chinese, Mexican, Italian. With 25 years of experience, the chef can churn out a wide range to suit many tastes, including pure vegetarian fare. Apart from the Indian-American community the banquet facility is becoming popular with the mainstream.
Business at the restaurant, which opened after the banquet hall, is picking up. With a focus on Punjabi and Mughlai cuisine it serves a lunch buffet 7 days a week. This includes three non-veg items like chicken, lamb, goat, fish; five vegetarian items, two appetizers and two desserts. The a la carte dinner favorites include lamb sheek kabab, chicken tikka, achari chicken, satay paneer with peanut sauce , Swad tandoori platter and many more. According to chef Binod, the focus is on healthy eating which makes him very conscious of the salt and fat content. The secret to good cooking is 'freshness' of all the ingredients and the combination of spices, he explains. Manager Radhakrishna Gautam adds that efficiency of service, politeness and helpfulness of the restaurant staff goes a long way in attracting guests and keeping them coming again and again.
Swad of India and the Royal Banquet Hall are located at 1410 W. 7th Street, Upland, CA -91786. Phone: 909-946-7923
Dining Room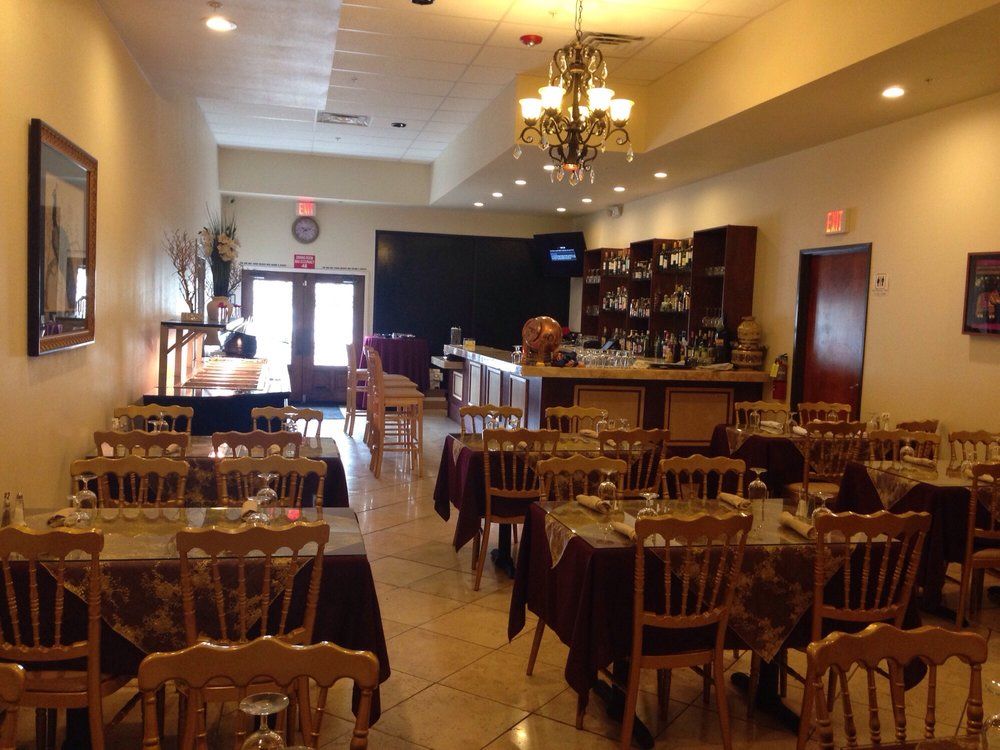 Full Bar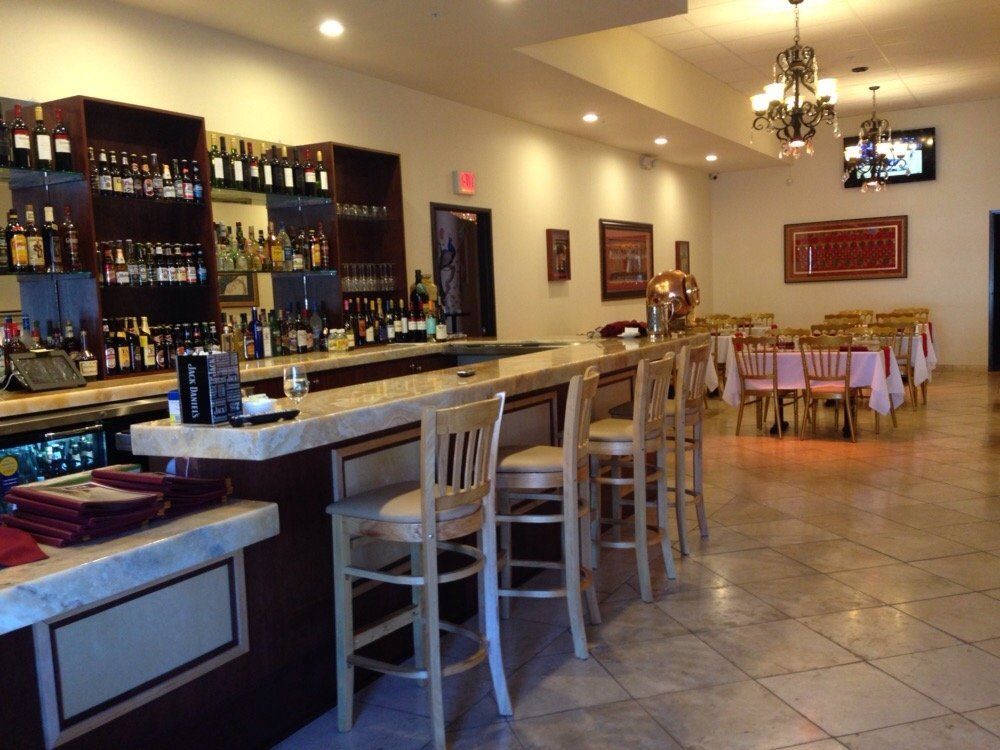 Lunch Buffet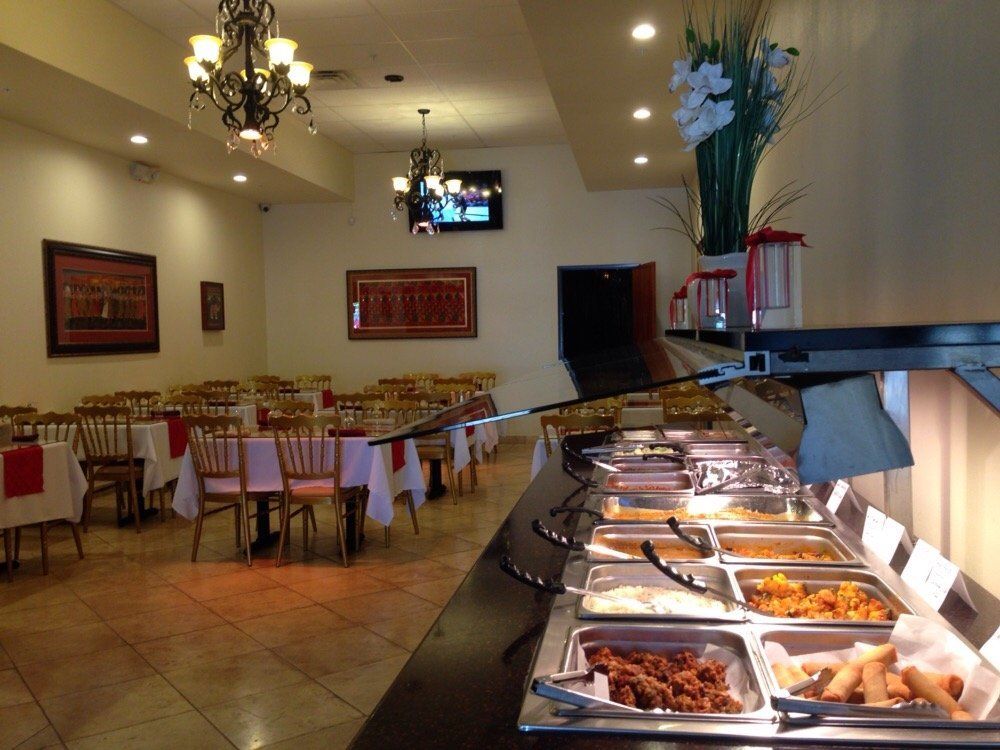 Dinner Buffet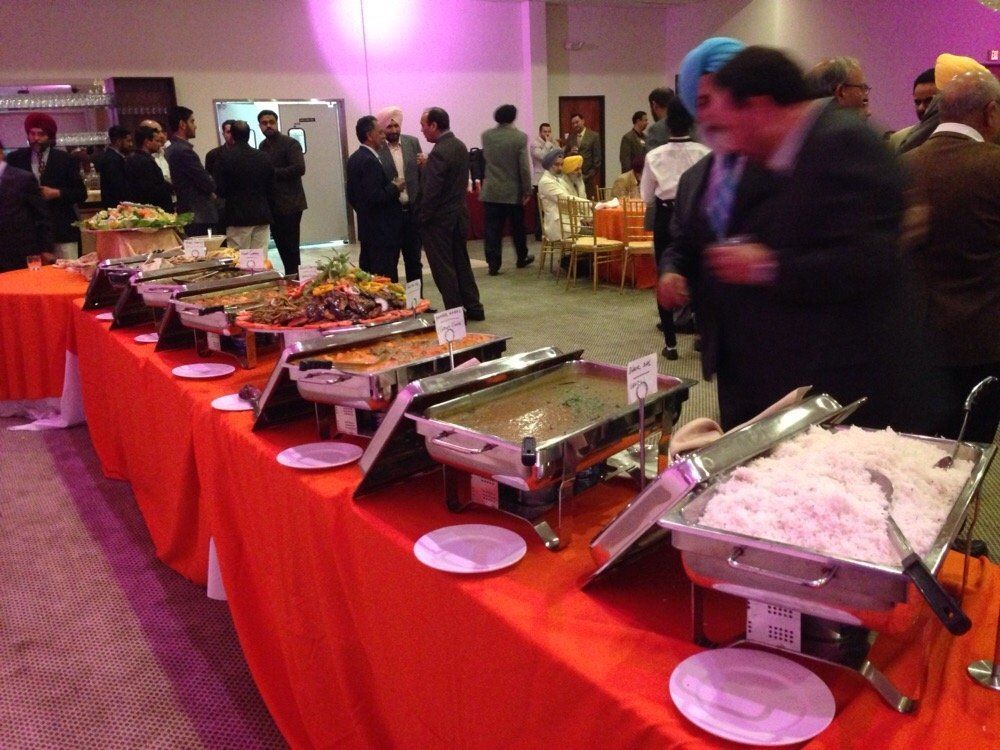 Royal Banquet Hall